The heritage

​​​​​​​ of Aran knit originated many years ago in The West of Ireland to keep fisherman warm at sea and has been written into the sinus of Irish culture ever since. Urban Aran honours this tradition, bringing back Irish heritage to the fore of our minds incorporating modern standards of design and color to add new life back into an era gone by.
Urban Aran commissioned me to design a brand new sophisticated identity that would help them effectively communicate their ongoing ambition to provide high-quality knitwear. The new public image was intended to position the label on a National scale that would help distinguish itself in an already crowded market.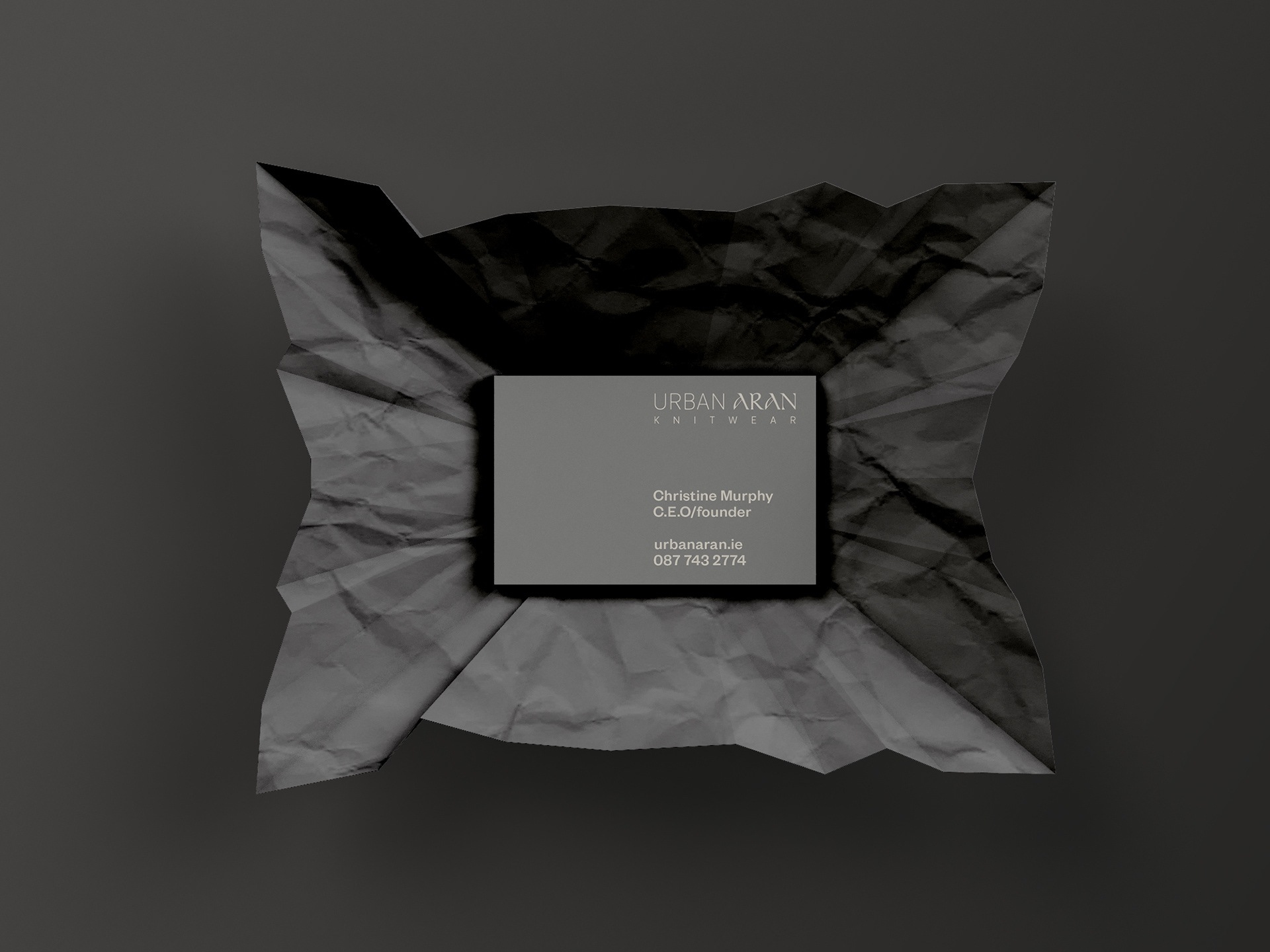 I worked closely with the founder from the outset in which we collaborated on various facets of the creative brief. It was a great help to work with a client that not only understood the value of good design and how it impacts business but who was also open to developing a creative relationship that allowed me to help realise her vision.