Kollect Waste disposal booking engine
Kollect operates an online marketplace that connects consumers who need to dispose of waste with a licensed waste collection service. Founded in 2015 Kollect's custom platform seamlessly connects customers to a multitude of service segments Nationally, becoming a singular booking engine for domestic and commercial waste collection.
Output: Brand + Corporate Visual Identity 

Kollect wanted to establish a clear, compelling visual identity for the new company. With design values of simplicity and economy central to the brief, we set about developing visual elements that will help to define the ambition and authencity of Kollect. Although a new company, many stake holders had previous experience within the Irish waste industry which was invaluable in creating key visual concepts.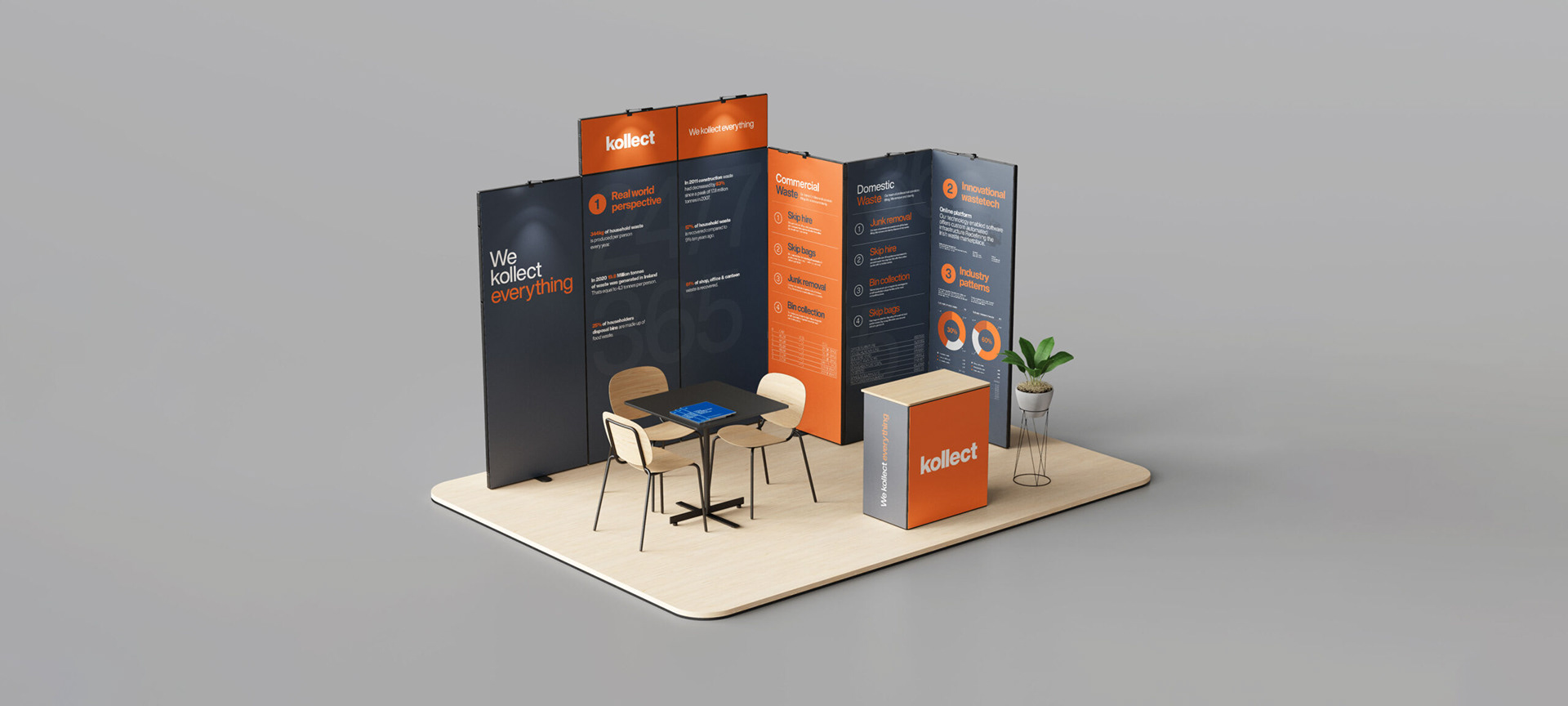 From one central set of core ideas we defined two separate identities, brand and corporate, both with clear and consistent visual strategies. As we reflected on our approach, we saw a real opportunity to stand out from local and National competitors. The new brand expresses kollect's assurance to scale on a multinational level while remaining true to our core values.